Situation:- If AIMap is not able to fetch low confidence suggestions and in the logs, there's an error stating the following: "expected input_1 to have 3 dimensions, but got an array with shape.
Error:- Below are the errors on GUI.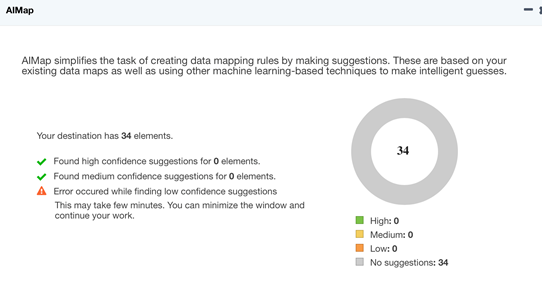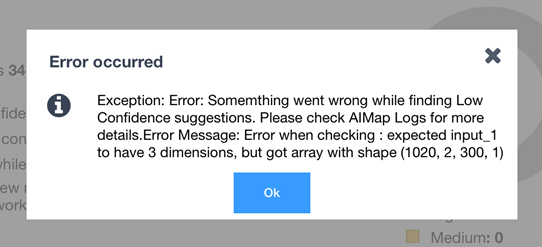 Solution:- In this case, the user will have to delete the "AdeptiaAIModel" file. This file can be found in the following places:
In the case of normal environment setup, this file will be present inside the ServerKernel/AIMap folder.
In the case of a cluster environment and/or shared path is configured this file will be present in SharedPath/AIMap.