Error: 
Problem in loading process flow. Reason: Content is not allowed in prolog.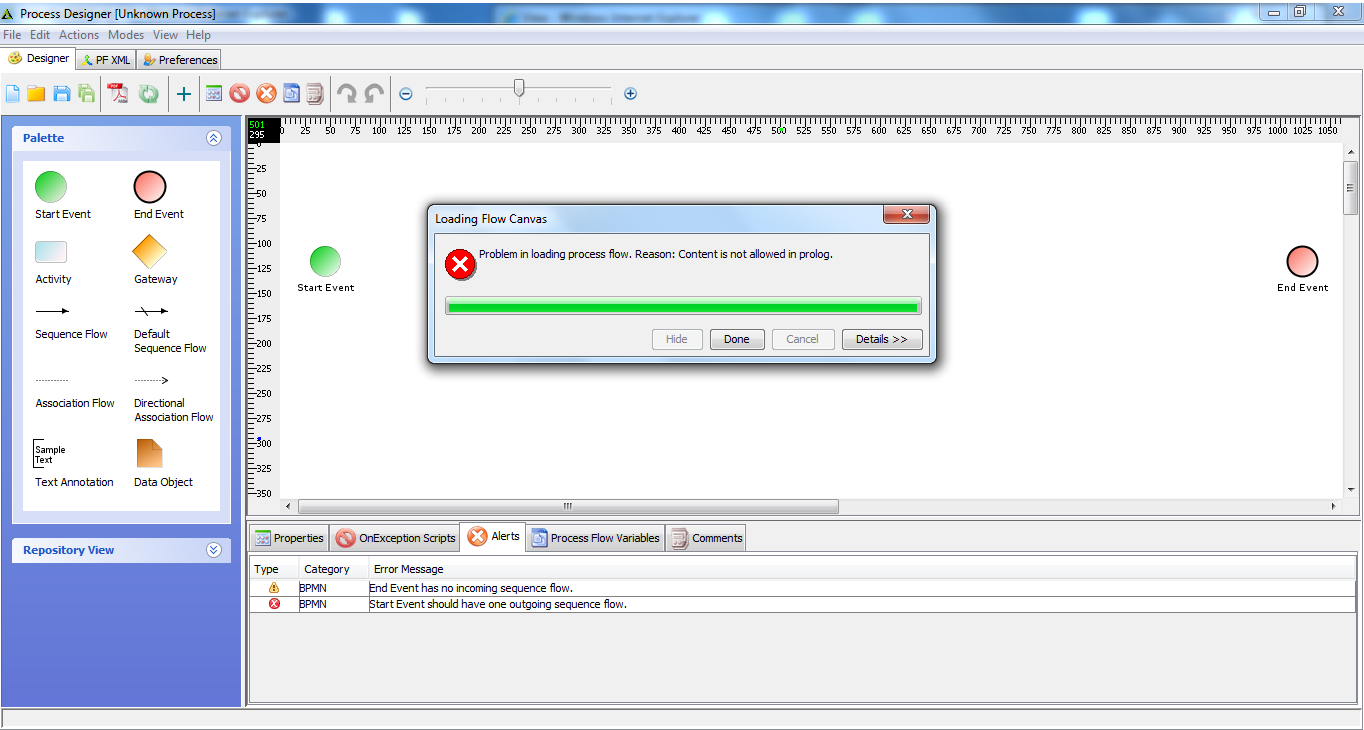 Cause:
The mentioned error often appears when the process flow XML that is used as the process flow definition gets corrupted. This error will appear when you manually edit/enter values to Project Definition option that is available under advance properties of process flow definition screen.
Solution:
Please ignore this error and try designing the process flow and save it again.
If you have made any manual change in the definition option then try reverting it back.
Please follow the section "Working with Process Flows" in the Adeptia Suite Developer guide for more details on creating process flows.