Situation:
How can we identify which windows username is trying to write to the below folder path? We are receiving 'access denied' error (see below screenshot 1).

On the settings we see username 'adm_adeptia' (see below screenshot 2).

In the folder permissions we see that adm_adeptia has read/write permissions (screenshot 3).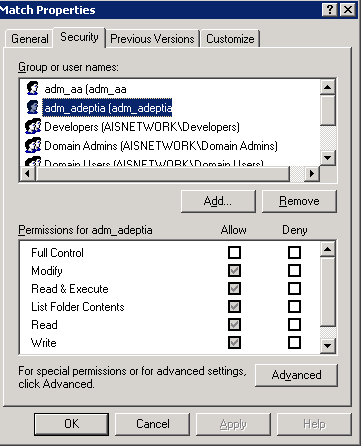 Solution:
Confirm that the Adeptia services (Kernel and Webrunner) are running under an administrator account