Error:
I have a repeater node in my PF as bellow. I keep getting this error which I didn't get before add multiple targets on the data map.
com.adeptia.indigo.services.ServiceException: Only one source stream name can be defined for Repeater Node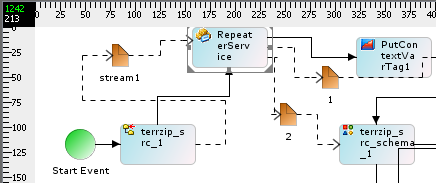 Cause:
It looks like you have an explicit stream being sent to the repeater node as well as the regular sequence flow. 
Solution:
Remove the explicit stream being sent to the repeater node