Error:
Trouble with the mapping, and Process Flow (PF) applets don't open in Firefox (FF) on a new Windows 2012 server. When I click on the 'Data Mapper' button, a black window flashes open and shut, and the startMapper.jsp file downloads, but nothing happens.
The files that are downloaded on my machine in FF have a .jnlp extension, but the files downloaded on the new server in FF have a .jsp ext. I added a file assoc. for the .jsp files so that these would open w/ javaws.exe instead, but system shows this security warning:
"Application Blocked by Security Settings"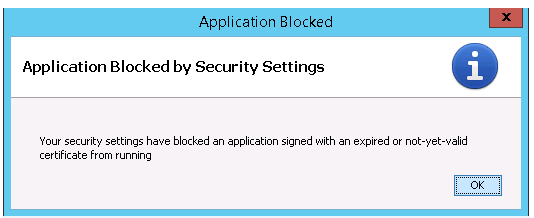 Cause:
The security level of your Java installation is blocking the Adeptia Applet from opening. An initial pop up, similar to below may have initially appeared, but the user chose not to launch the app.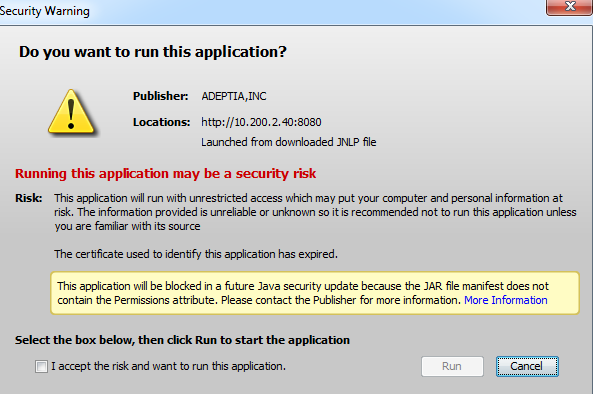 Solution:
1) Open the Windows Control Panel
2) Go to Programs > Java
3) Security Tab
4) Restore Security Prompts
5) Now try to launch the applet again, and select Run from the Security Warning above.