Situation:
Updating frevvo with wrong license key for multiple times can cause the following License Warning:
Unable to renew license for 0 attempt(s). Your license will expire in 0 day(s). Please contact frevvo for help.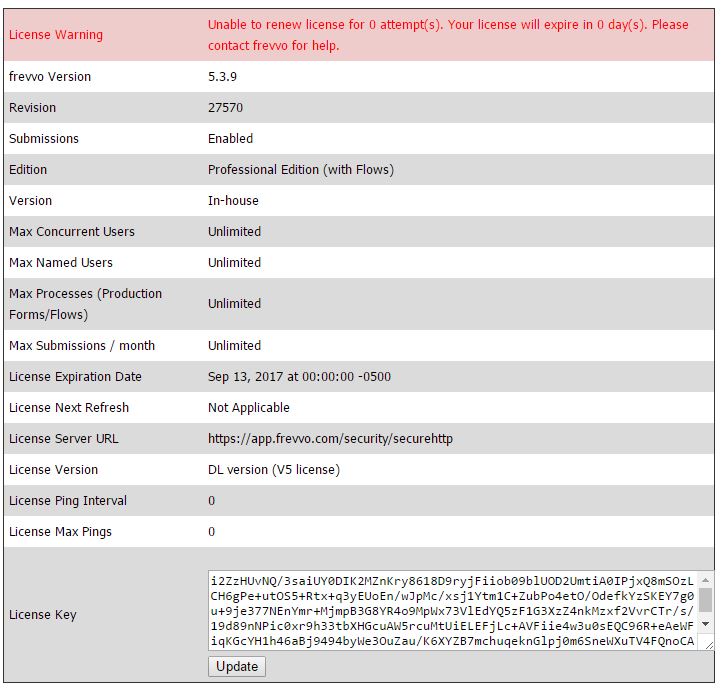 Solution:

This issue can be fixed by restarting Frevvo server. Adeptia restart would reset the Frevvo server. Once the services are started then apply the Frevvo License. 
Note:  In order to access RichForms from a secure server (HTTPS) you need to modify the following property in the server-configure.properties present under AdeptiaDirectory\\AdeptiaServer\ServerKernel\etc :
abpm.frevvo.httpScheme from HTTP to HTTPS