Issue
While searching for a specific process flow in the process flow logs using the 'Advanced Search' drop-down. The current\default date in that window is 12/7 instead of 12/11 i.e. older than the Current Date: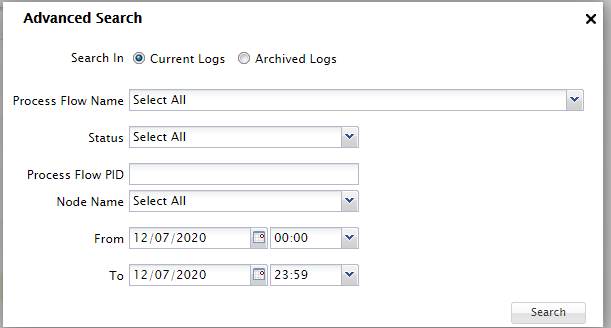 If the date is changed to the current date i.e. 12/11 in this case then it throws an error:- "From-Date can not be greater than the current date.". Also, the log screens show the 12/11 i.e. current date and date on the server is correct too.

Solution
This is a browser cache issue and it is resolved after clearing the browser cache or by using another browser. Reload the page after this step.