Situation: Client wants to fetch Records from multiple columns from a Database table using the DB query function.

Solution: Below are the steps to fetch the data from multiple columns Using DB Query function.
 Create a Connection Info variable.

 Now select the Root element of target schema and create a local variable which will contain the DB Query as value.
 Click Save button to save the local variable.

 Now click the Parent element (Record) from the target panel, and then click Properties tab.

 Click at the "ForEach" field and double click the local variable that you have created to store DB query. Append it with //Record.
 Click Save Properties button to save it.

 Now to map the output of the DB query, select the target element to which you want to map the output and then click Textual Rules tab.

 In textual rule enter the name of the column of database table whose value is to be mapped to the selected target element.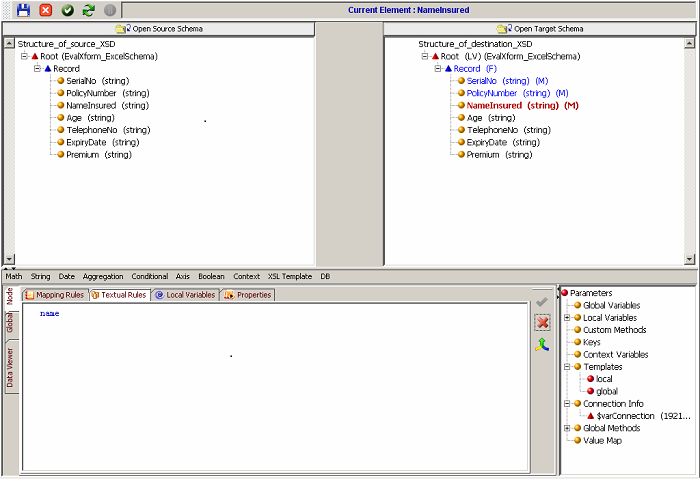 Click Apply map button to apply the mapping,

 Similarly map other columns with the required target element.