Situation:
Seems like the HIPAA 5010 files are no longer working in the mapping with the simplified schemas.
I have the files and I can preview the data in the source, but after mapping all the fields in the output preview are blank.
XSL is valid. Mock data works but none of the 837 files I'm trying is working!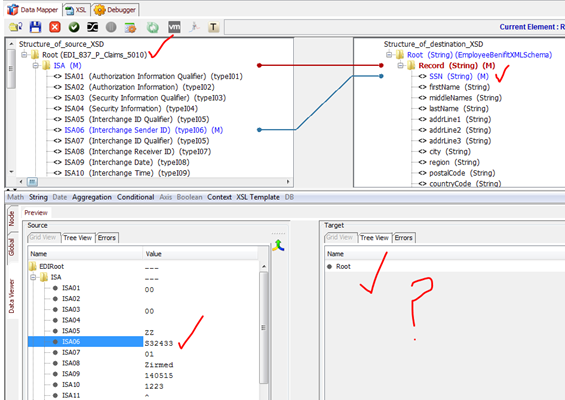 Tip:
 When loading the EDI schema, change the Root for the EDI Schema (Right click on the root node) and select Root as "EDIRoot".