When running a process flow within Adeptia, various intermediate files are generated. If a flow fails or executes erroneously, the repository files may help you diagnose the problem.
To access the repository files for a particular flow:
1) Go to Monitor > History > Process Flow logs
2) Click on the name of the process flow instance
3) Click the repository icon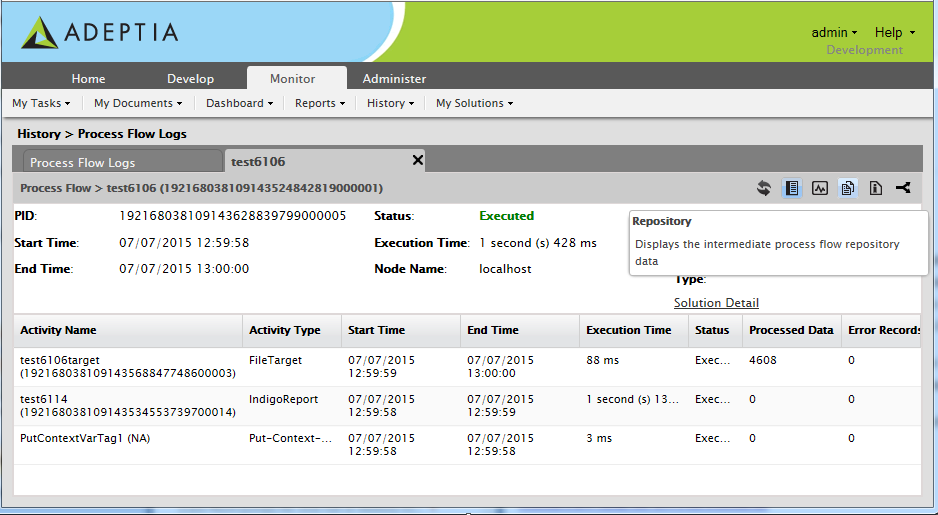 4) The repository listing for the process flow will appear. From here, you can view the various intermediate files (including error files) that were generated during the flow.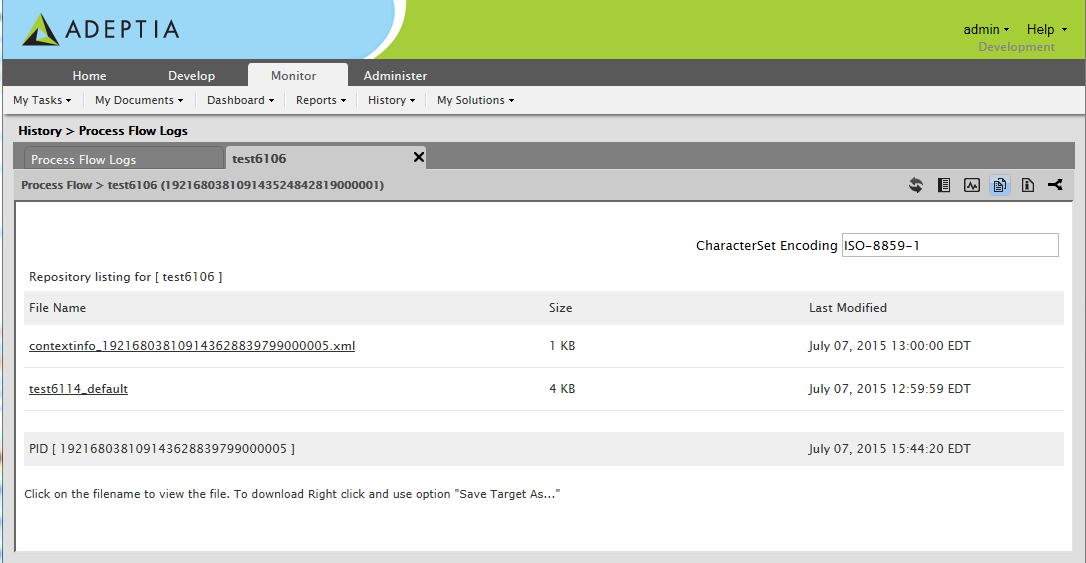 You can also find the repository files here: Adeptia_suite\AdeptiaSuite-6.x\AdeptiaServer\ServerKernel\web\repository