Question:
How can we refuse a connection if the other party uses an insecure cipher?
Trick:
It is possible to exclude the weak ciphers by providing their entry in the jetty.xml file.
You can add the weak ciphers with all the previously excluded ciphers in jetty.xml file located inside ".\AdeptiaSuite-6.2SP2\AdeptiaServer\ServerKernel\etc\jetty".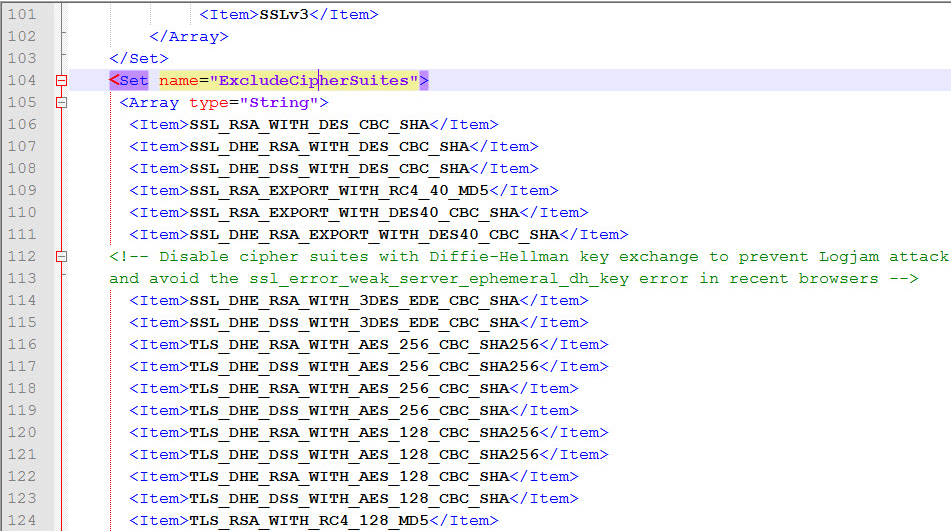 Note: Restart Adeptia Server after making changes in jetty.xml file.