To upload a file using the Rest Consumer, you can follow steps as:-
In Rest Consumer activity, you need to provide certain parameters as defined below:-
Check the Enable Multipart option.
In File Name field, provide the name of the file.
The Media type for Request should be multipart/form-data in the presentation table.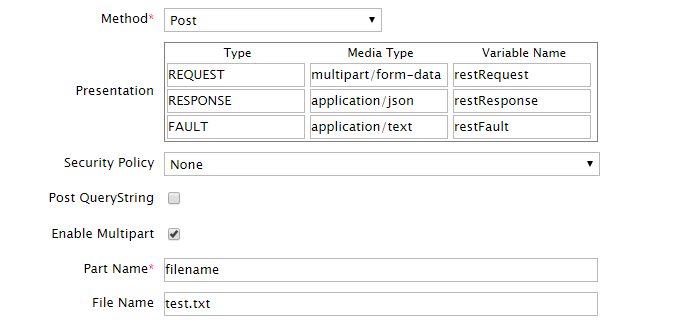 2. Process flow
Firstly, create a Source File activity and mention the same file name which is defined in Rest Consumer and file path of the uploading file.
In Process flow design, following activities should be there:-
              > File Source
              > Web Service Consumer (Rest) 

For more information, you can refer the below-attached process flow zip for the same.